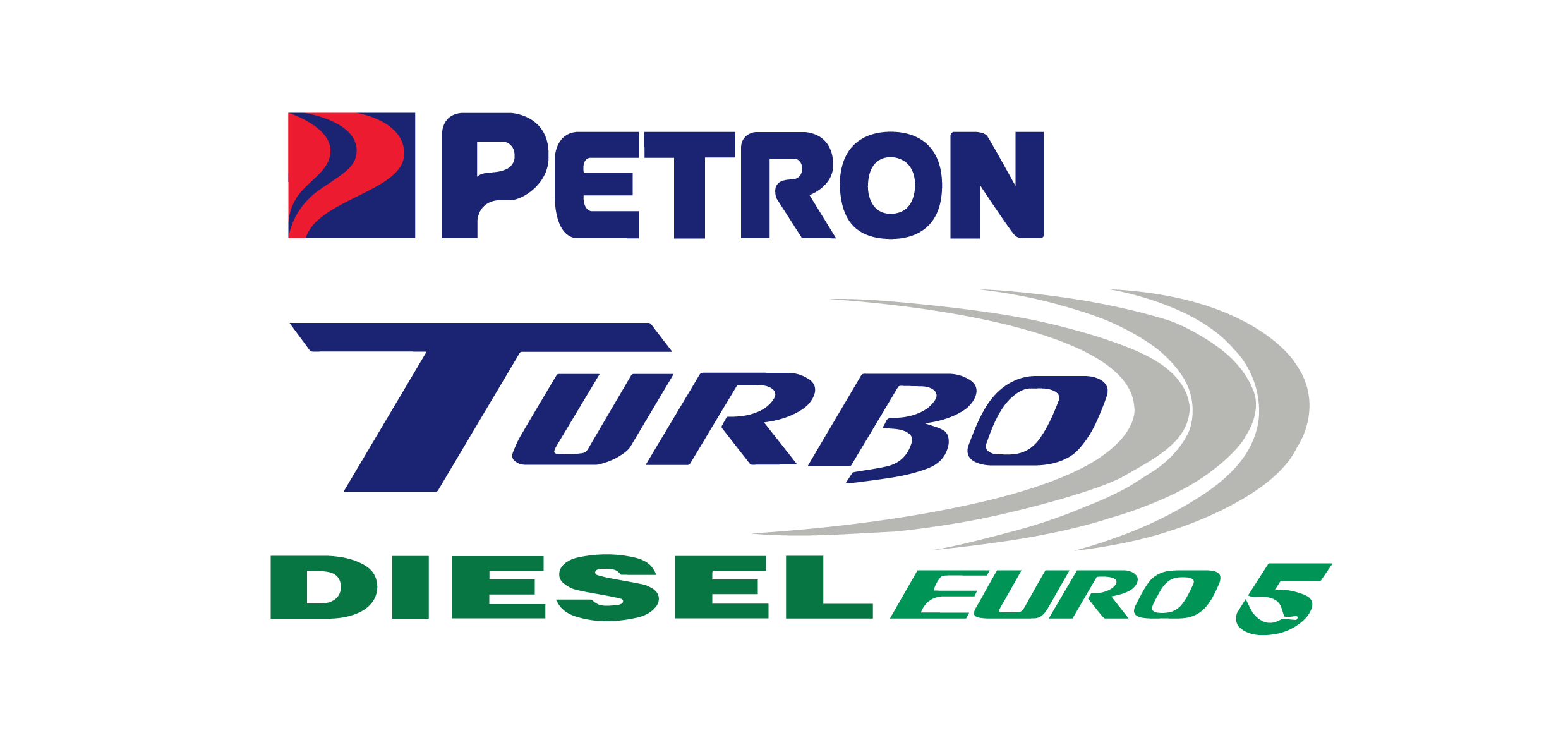 Petron Turbo Diesel Euro 5
Petron Turbo Diesel Euro 5 is a premium plus diesel fuel with 7% Palm Methyl Ester (PME). It is formulated with an advanced additive technology to provide excellent power, improved fuel economy,and reduced exhaust emissions.
Petron Turbo Diesel also provides better ignition quality for improved cold start performance, quicker engine start-up,and smoother engine run.
It is specially designed to meet the requirements of European fuel quality standard intended for Euro-5 technology vehicles.
Petron Turbo Diesel Euro 5 with its advanced additive technology provides the following performance benefits:
Excellent cleaning action
Power loss control
Complete power loss restoration
Improved fuel economy
Reduced exhaust emissions
Improved oxidation stability
Excellent protection against corrosion
Protection against diesel fuel foaming
Improved cold start performance
Improved ignition quality
Improved forecourt cleanliness