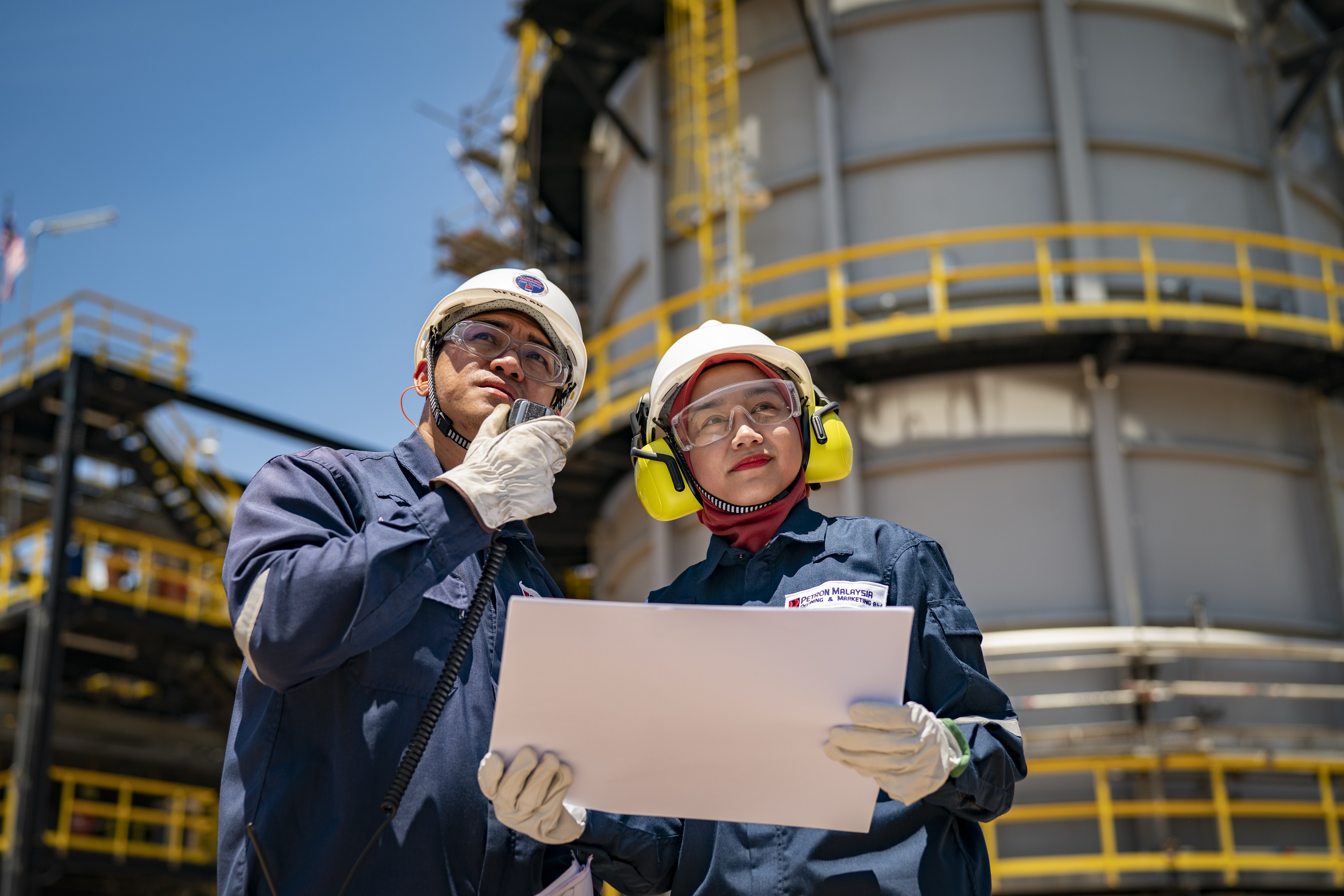 About Petron Port Dickson Refinery
Since the establishment of Port Dickson Refinery (PDR) in 1963, PDR has provided the Malaysian market with a sustainable supply of quality and environment-friendly petroleum and gas products. Along the way, it has powered essential industries and fueled the lives of millions of people in the country.
PDR is located about 90km from Kuala Lumpur in Port Dickson, Negeri Sembilan, and is conveniently connected to cities via a strong network of transportation routes, enabling the efficient and safe distribution of Petron's premium products.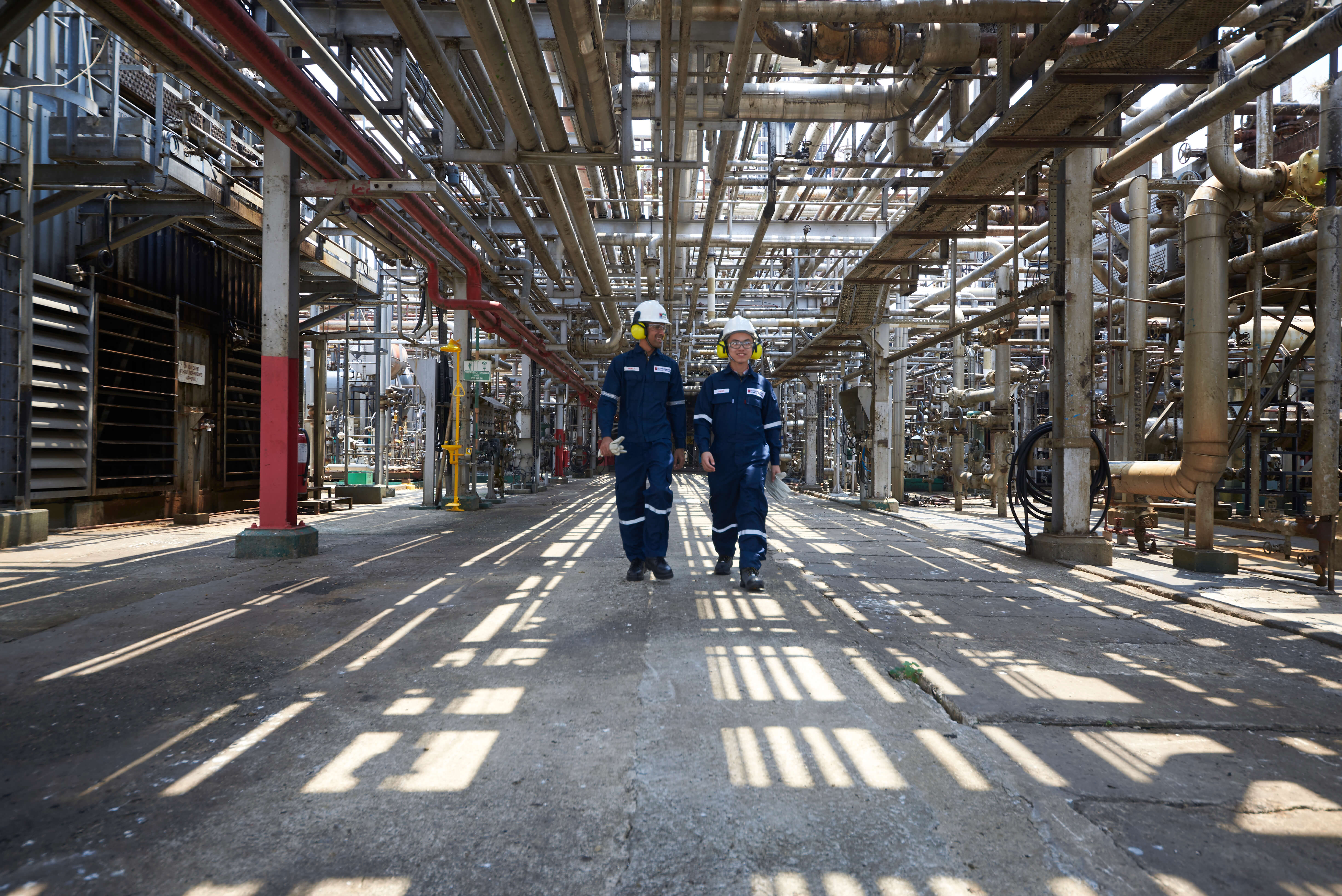 The Refinery has a crude distillation capacity of 88,000 barrels per day (bpd). The Complex is equipped with a crude distillation unit, a naphtha hydrotreating unit, two semi-regeneration reformer units, and a kerosene hydrotreating unit. It is further supported by amenities such as waste-water treatment facilities, steam generator, cooling water plant, flare and safety relieving unit, crude storage tanks, refined petroleum products storage tanks, as well as spheres for Liquefied Petroleum Gas (LPG) storage.
Crude (predominantly light low sulphur crudes) is imported and processed to produce a wide range of petroleum products that includes Gasoline (U95), Jet fuel, Diesel, LPG, and Low-Sulphur Waxy Residue (LSWR).
Product distributions are mainly through truck deliveries from the adjacent Port Dickson Terminal (PDT) while the remaining are delivered via tankers, multi-products pipeline and trucks to other distribution terminals in Peninsular Malaysia and Sabah.
PDR observes the highest standards in safety, health and environment management. It deploys various management systems to achieve flawless operations. These include Safety Management System (SMS). Loss Prevention System (LPS) and Reliability Management System (RMS). It also employs advanced control applications in plant optimization to achieve high operating efficiencies. In the area of safety, the Refinery adopts LPS to prevent or reduce losses and incidents using behaviour-based tools and proven safety management techniques, while SMS provides a structured approach to manage risks related to Safety, Health and Environment (SHE) as well as ensure compliance with local SHE regulations and laws. The PDR to date has been accorded with good safety performance, achieving more than 10 years without employee and contractor lost-time injury. It has received numerous safety and health performance awards such as the Malaysian Safety for Occupational Safety and Health (MSOSH) and Prime Minister Hibiscus Award for the environment.
Beyond our operations, we are actively involved in the development of the community, which we are a part of. We work hand-in-hand with community residents in introducing and sustaining initiatives that promote progress.
In the coming years, Petron is committed to further enhance efficiencies at its Port Dickson Refinery to better serve its consumers and ultimately, contribute to the country's growth.
About Our Terminals and Depots
From the refinery, our world-class fuel products are transported to strategically-located depots and terminals of Petron subsidiaries and its affiliates in Malaysia.
Our efforts to benchmark the operational quality of our terminal operations against local and international standards are affirmed by third-party certification bodies. To date, all of Petron's operating sites in Peninsular Malaysia have successfully obtained ISO certifications and are audited annually by Standard and Industrial Research Institute of Malaysia (SIRIM) to ensure full and faithful adherence to the global quality standards. Our terminals have accomplished  high safety standards through its strict conformance to stringent safety, security, health and environmental management systems.