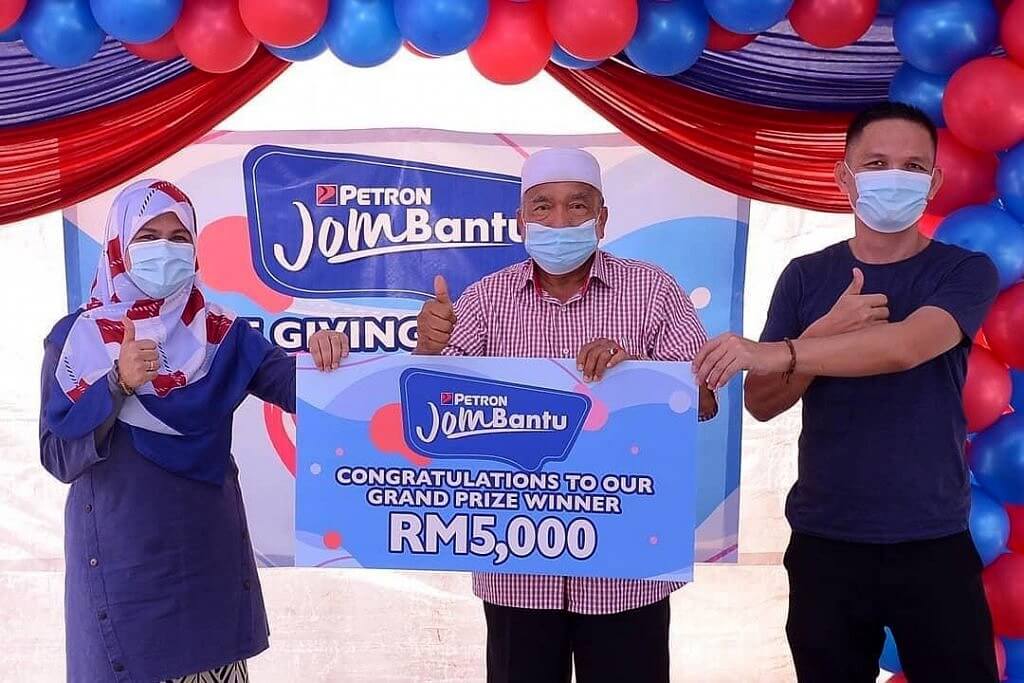 Kuala Lumpur – With the conclusion of Petron's Jom Bantu contest, 330 lucky customers brought home big prizes including cash, grocery vouchers, and Petron Miles points reaching RM240,000 all in all.
The contest, which was held from July until September rewarded 30 grand prize winners that each won RM2,000 cash, RM2,000 worth of grocery vouchers, and RM1,000 worth of Petron Miles points.
Iyon Malek, a grand prize winner last July, was delighted to win in the promo. "Thank you, Petron, for giving me this opportunity to be the grand prize winner for Jom Bantu! I love fueling up with Petron because it always provides me with that extra miles," he said at the prize-giving ceremony at Petron Service Station Taman Muda, Selangor.
Ho Mui Ling, a grand prize winner from Sabah who won in August, meanwhile, said, "I greatly appreciate Petron's effort in coming up with this promotion to help citizens during this trying period. Thank you so much Petron for giving me the opportunity to win as a Grand Prize winner and I will continue to support Petron."
Another grand prize winner was filled with excitement when she found out that she won the September grand prize for Jom Bantu. Rahimah Mamat from Negeri Sembilan said, "Thank you so much Petron for this great initiative. I hope Petron will continue to grow and thrive in the future."
Aside from them, 300 other Petron Miles card members won RM300 worth of Petron Miles points each as consolation prizes. 
Petron Malaysia Head of Retail and Commercial Business Choong Kum Choy said, "We are happy to be part of our customers' lives by introducing a contest that offers many exciting rewards to them. We congratulate the winners and hope that we have been able to contribute in a meaningful 'Jom Bantu' way to brighten up their days during this difficult period of the pandemic."
The "Jom Bantu" contest ran for three months from 1 July until 30 September 2020. Customers earned an automatic entry with every cumulative fuel purchase of RM50 using their Petron Miles Card. Winners were selected monthly and announced through Petron Malaysia's social media sites.