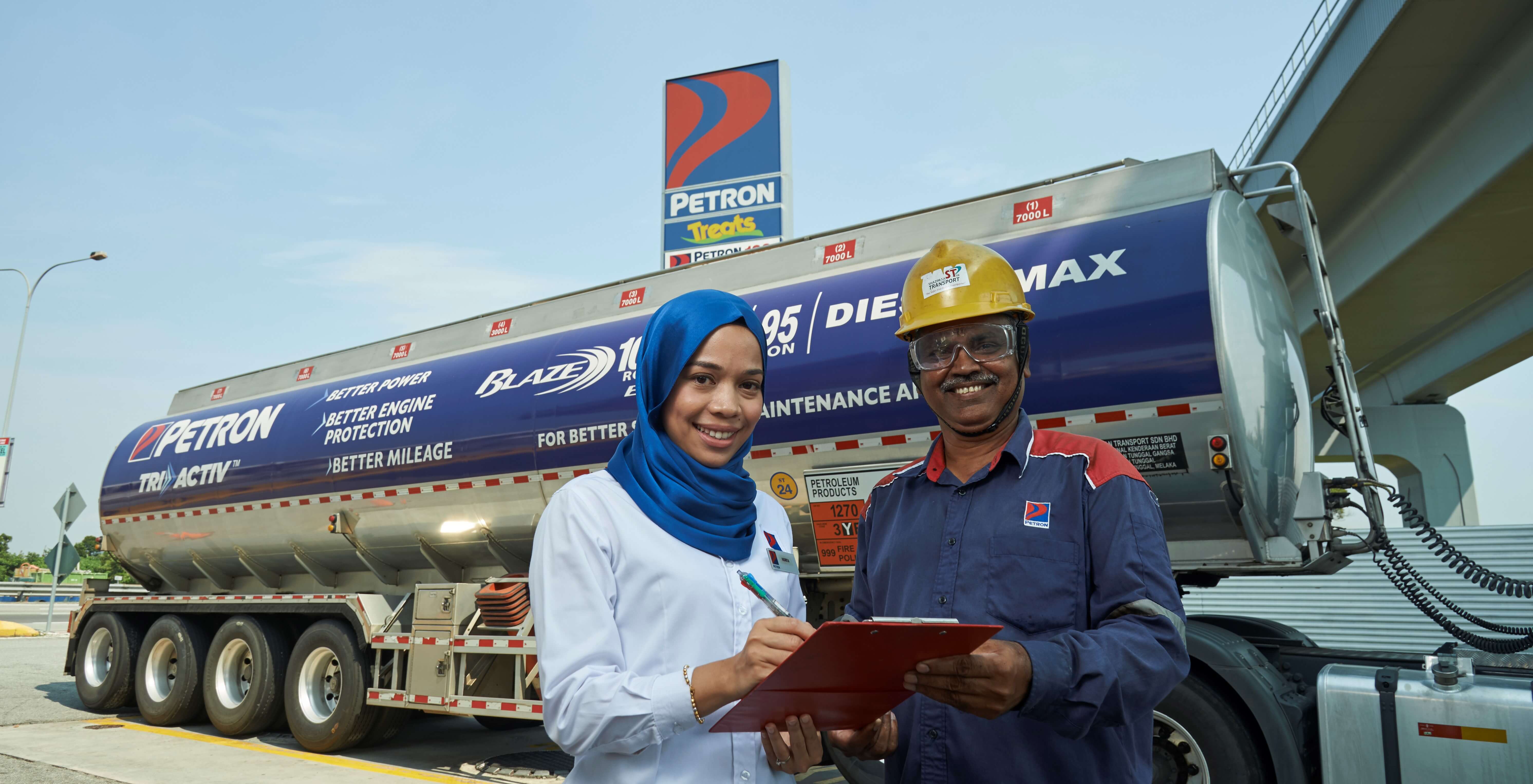 We are committed to deliver service innovation for our customers' convenience and care, and strive to provide services and products that meet, if not exceed customers' expectations. We want to foster partnerships with those who are passionate, hardworking and service-oriented.
We invite qualified and enthusiastic entrepreneurs to be our partners today!
There are two types of Petron service stations:
1.Company Owned Dealer Operated (CODO)
CODO stations are Company-owned service stations that are built, equipped, and maintained by the Company on either company-owned or company-leased land. Under the CODO station, the Company owns all assets on site while Dealer takes the ownership of fuels and convenience store products as well as inventory. Dealers will be the holder of all operating licenses and will undertake signing of the Service Station License Agreement with the Company for a period between 1 to 3 years. Dealer also pays license fees to the Company.
2.Dealer Owned Dealer Operated (DODO)
DODO stations are service stations that are owned and built by dealers. The Dealer/Landowner owns the land, building, and some equipment. Dealer also takes ownership of fuels, convenience store, and inventories. Under DODO station Dealer will sign on a Retail Trade Agreement with the Company for a period between 10-15 years. Dealer will also receive additional margin over and above the Government's regulated dealers' margin.
Our dealers are our front liners and they are Petron's ambassadors. We take great care in selecting our dealers, who are our partners in providing total customer solutions. Here is a brief overview of our selection process:
1.) Screening:
The first step is to apply for dealership and attach all required supporting documents. Tip: Please ensure that your documentations are complete before submitting as only complete documentations will be processed.Upon receipt, we will review your documents and assess your suitability.Suitable candidates will be contacted for an interview. Please note that only short-listed candidates will be notified.
2.) Training:
After the first interview, we will further shortlist candidates for a three-day Petron Business Appreciation Course to give candidates a better understanding of the retail service station business and for the Company to make a further assessment on the candidates.A second and final interview will be conducted after the three-day course. Final dealers' selection will be made and Petron will appoint successful dealer-candidates to suitable sites. As a Petron service station dealer, you can rely on us to be your business partner. We will provide you and your key staff with the necessary skills through classroom and practical training as well as providing you with guidance and support. We will also take a close look on how you can expand and grow your business further.
3.) Site Construction (for DODO applicants only):
We will assist you with the construction process including your service station design, specifications, and materials. We will guide and assist you to obtain the necessary permits and licenses.
Please apply and provide us with the following documents:
Letter of Intent/Interest (include complete name, home/office address, contact information)
Resume or Curriculum Vitae (CV)
Supporting documents to support financial capabilities (eg. Bank statement, Investment Statement such as ASN and etc)
Additional documents required for DOSS or DODO applicants:
Lot Plan with Address
Vicinity Map
Land title or certificate of ownership
Please send your application to:
PETRON MALAYSIA
10th Floor, Menara I & P1, No. 46, Jalan Dungun Damansara Heights, 50490 Kuala Lumpur, Malaysia P.O. Box 10040, 50700 Kuala Lumpur For your inquiries, you may reach us at:
Tel: +603-20828400 / +603-20828600
Email: petroncare@petron.com.my
Please be advised that we will only review applications with complete requirements.