Be a part of Petron Malaysia
Our employees are our brand ambassadors and our most valued assets. As we continue to expand our business, we are seeking for fresh talents and high performing individuals who share our core values, who are dynamic and innovative, with the drive to make a difference and are fuelled to succeed.
Technical Service Advisor, Commercial
Roles & Responsibilities:
Develop and manage Fuels and Lubricants/Specialties product quality management systems and processes to ensure product quality integrity and compliance to regulatory standards and requirements. Fuels products include LPG, MOGAS, Jet A-1, kerosene, diesel, biodiesel and residual fuels.
Provide technical resource and advisory on product quality matters and issue resolution to support the various business teams on fuel related technical issues. Such issues include handling industrial customer complaints, product crossovers at Retail fuel service stations, quality issues related to marine imports as well as technical evaluation of new blend components for fuels by Refinery
Implement and evaluate technical programs for Sales teams in line with business plans and marketing strategies
Advise Sales team and Distributors on technical issues, product applications, equipment performance, engineering activities and industry segment trends
Develop training material and conduct training for Lubes & Specialties team, Distributors sales staff as well as internal employees from various departments on product and technical knowledge
Conduct product quality assessments at various terminal locations and refinery
Work closely with Sales teams, business support, supply chain, distribution, refinery as well as external suppliers, manufacturers and governing bodies
Job Requirements:
Degree in Engineering
Preferably 3 years' technical experience in chemicals or automotive engineering
Basic knowledge on manufacturing of hydrocarbon fuels and various applications of fuels
Strong analytical, resourcing and interpersonal skills
Fresh Graduates with outstanding academic results are also encouraged to apply
Willing to travel and possess own transport
Fleet Supervisor, Pasir Gudang Terminal
Roles & Responsibilities:
Supervise contractors to ensure the operations are following POIMS (Petron Operation Integrity Management System) & LPS (Loss Prevention System)
Act as Emergency Response contact person and ensure emergency procedures are in place
Assist in developing location specific plan to improve efficiency of operation in line with overall business objectives
Ensure compliance with government regulatory body requirement
Conduct training and assessment including refresher training for hauler driver trainers and drivers
Conduct site visit assessment including but not limited to customer sites and station visit and conduct inspection for existing trucks as per safety/security program
Requirements:
Degree in Engineering / Business / Logistic Management
Minimum 3-5 years' experience in supervisory role managing logistic & transportation
Person of high calibre possessing a great sense of responsibility and dedication
Strong leadership, analytical and communication skills
Willing to be based at Pasir Gudang Terminal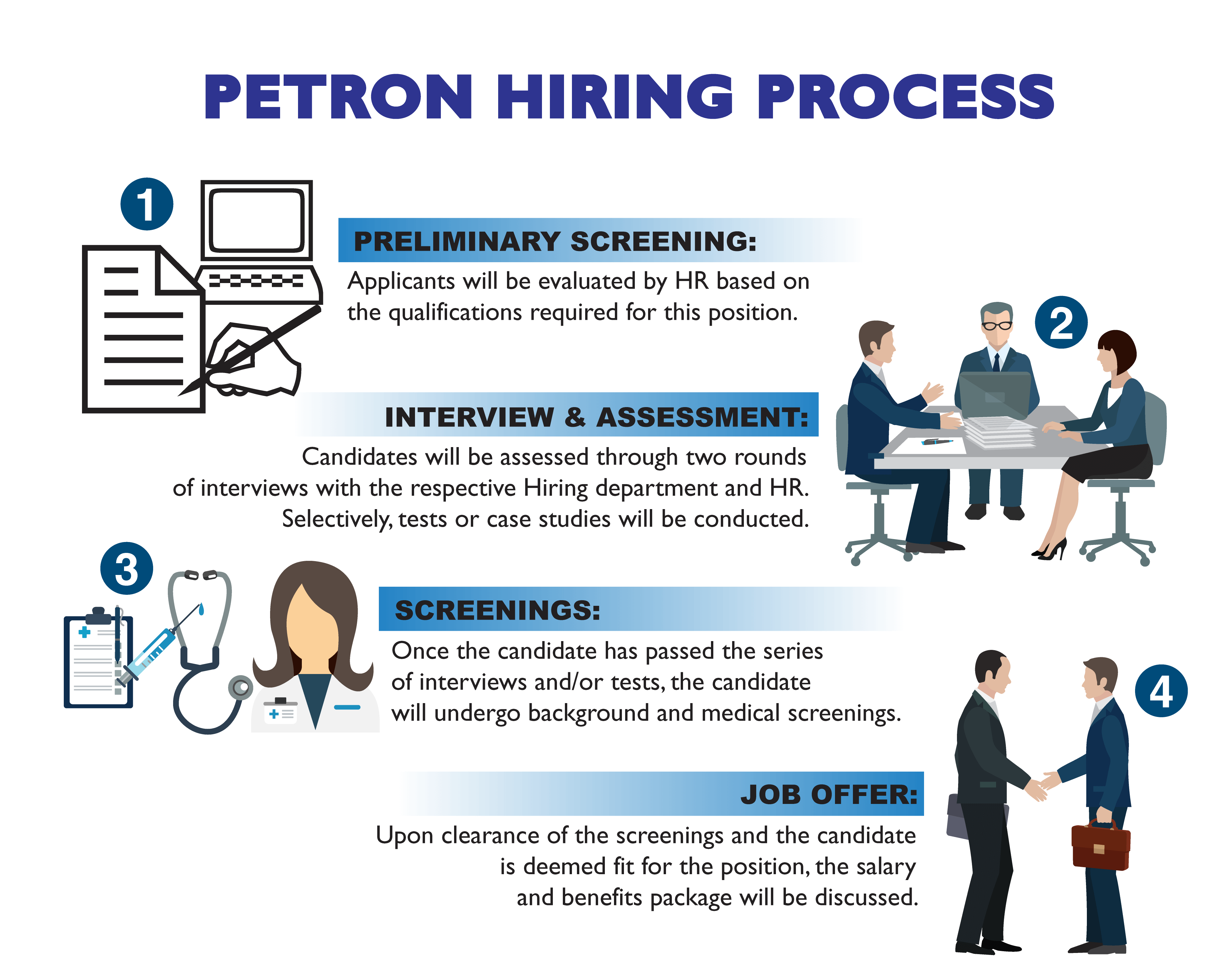 Interested? Please submit your resume to us at career@petron.com.my to secure an opportunity to grow with Petron.
For your enquiries, you may call us at +603-20828400 or +603-20828600
Please be aware that there have been numerous recruitment scams and fraudulent communications from organisations or individuals, purporting to act on behalf of Petron Malaysia and its subsidiaries in Malaysia, on false employment opportunities that have been circulating in emails, websites and printed materials.
Please note that all employment offers from Petron Malaysia and its subsidiaries in Malaysia are carried out officially and candidates are required to undergo a formal recruitment process. Petron Malaysia does not engage any recruiting or placement agencies that charge candidates an advance payment, fees or charges (e.g., placement fees, immigration processing fees, etc.) in the course of recruitment.
If you receive any communications that are doubtful in nature or request for personal and financial details, do not respond to the email as this may lead to cases of identity theft. We advise all job seekers who wish to join Petron in Malaysia to check for available positions that are advertised here in our official website or website of legitimate recruitment agencies and periodic advertisements in the newspapers.
Alternatively, you could direct your enquiry or interest of employment to our Human Resource Department at career@petron.com.my.