Be a part of Petron Malaysia
Our employees are our brand ambassadors and our most valued assets. As we continue to expand our business, we are seeking for fresh talents and high performing individuals who share our core values, who are dynamic and innovative, with the drive to make a difference and are fuelled to succeed.
Sales Planning Analyst, Retail
Responsibilities:
Manages the development of, reviews and endorses for approval Retail and Commercial Sales medium-term and long-range strategies and directions as per Company objectives (Business Plan).
Provides Retail and Commercial Sales management with analytics reports on financial and sales performance through monthly reporting. KPI reviews as well as weekly highlights.
Conduct and perform special research commissioned by management which includes evaluation of the current market industry trends and developments, review of alternatives and recommendation.
Develop the Retail Demand Forecast for use of Supply and Crude Planning.
Consolidation of respective Retail and Commercial business performance and evaluating it against Plan.
Liaise with various functions within the organization.
Requirements:
Degree in Statistics, Economics, Engineering, Finance preferable with CGPA minimum 3.50 or equivalent.
Minimum 3 years' related experience.
Strong analytical as well as interpersonal skills.
Good communication and presentation skills.
Assistant Terminal Manager, Bagan Luar Terminal
We are seeking dynamic & innovative individuals who have the drive to make a difference & are fueled to succeed
Responsibilities:
Lead and implement safety, controls, product quality and business control in the day-to-day operations at the terminal

Operate the plant efficiently at minimum cost to be consistent with high operating standards regarding security, safety, health and environment protection requirements

Responsible for the receiving and storage operations of bulk petroleum products from refinery whilst ensuring all safety, quality, quantity standards and specifications are met in a timely manner

Oversee maintenance of terminal, delivery facilities and equipment to ensure sustainable reliability

Conduct regular safety, health and environment briefing and execute programs to employees and contractors under assigned shift

Identify and address areas of operational efficiencies, facilities upgrade and personnel skill development

Ensure month-end inventory reconciliation processes are reviewed and any variations accounted for 

Build and maintain effective operational interfaces with refinery, third parties, government authorities, service providers, Retail, LPG dealers and customers
Requirements:
Degree in Engineering with outstanding academic achievement

Minimum 3-5 years' supervisory experience in petroleum plant operations including safety and controls

Person of high calibre possessing a great sense of responsibility and dedication

Strong leadership, analytical and communication skills

Willing to be based at Petron Terminals
Statutory Financial Accounting Analyst, Finance
We are seeking dynamic & innovative individuals who have the drive to make a difference & are fueled to succeed
Responsibilities:
Prepares and analyzes financial statements based on local accounting standards and related reports

Monitors other Bursa Malaysia requirements (e.g. RPT, materiality tests for transactions meeting listing guidelines definition)

Maintains a database of monthly financial data such as financial statements detailed breakdown, gross margin analysis, sales volume, number of service stations and hedge exposure

Reviews related party transactions mainly assets transfer between affiliates to ensure compliance to Bursa Malaysia listing guideline
Requirements: 
Degree in Business Administration (Finance) or Accounting

Preferably a member of Malaysian Institute of Accountants or the Association of Chartered Certified Accountants or Certified Public Accountant.

Preferably 1-3 years' experience in Accounting, Auditing & Gross Margin Analysis

Proficient in SAP application is an advantage

Strong analytical and interpersonal skills
ERP & Application Analyst, IT
As the ERP and Application Analyst, you will be responsible in managing and supporting users of ERP
Responsibilities:
Provide 2nd level support to the business notably for the following applications:

SAP ECC 6.0
CS Online
Truck Dispatching Workbench TDW
Windows Dispatching Management System WINDMS
AVR 2000
Tank Inventory Management System TIMS

Manages activities that ensure the smooth and trouble-free operation of the company's applications
Works under the supervision of the ERP and Internal Applications Coordinator to ensure that the company's ERP and applications are responsive to their user needs
Addresses user issues on the operations of their software as applied to the business processes
Coordinates with users on their application development or process change needs
Requirements:
Bachelor's Degree/Diploma holder in any discipline, preferably in Computer Science, Information System or related field.
3 to 5 years' experience supporting an ERP Environment
Strong analytical skills
Excellent interpersonal and communication skills
Flexible in relation to allocated duties and tasks
Territory Manager, Commercial
Responsibilities:
Manage and grow a portfolio of Commercial Business accounts, specializing in either Industrial Fuels / Liquefied Petroleum Gas (LPG) / Lubricants
Drive marketing programs to achieve planned volume, revenue, and margin growth
Actively keep a pulse on market and competitor activities and recommend strategic plans to maximize sales and profitability
Develop and achieve high customer & dealer satisfaction through value-added services and customer relationship management
Build and maintain strong customer relationship with key resellers, with clear understanding of integrated business economics and logistics to further enhance effectiveness
Work closely with business support, supply chain, distribution, and governing bodies
Identify and secure new business opportunities
Requirements:
Degree in Engineering / Business / Economics
Preferably 3 years' experience in industrial fuels / LPG / lubricant sales or sales related field
Strong interpersonal, negotiation and analytical skills
Fresh Graduates with outstanding academic results are also encouraged to apply
Willing to travel and possess own transport
Willing to be based throughout Peninsula Malaysia or Sabah
Human Resource Generalist, Human Resource
Responsibilities:
Stakeholders Management
Assist to provide advice to internal stakeholders on HR policies/guidelines and Performance management
Participate in review of HR policies and guidelines and any HR initiatives/projects
Assist in Stakeholders collaboration and interface: facilitate focus groups of various Employee levels, liaison with Management for any HR initiatives/projects
Keep up-to-date with latest HR trends and best practice
Employees Engagement
Design & deploy Employees survey and report results
Support and assist to monitor implementation of action plans by internal stakeholders
Coordinate and support any HR driven engagement activities: tea talk sessions,
teambuilding programs
Coordinate Employees communication with internal stakeholders
Introduce new communication channels/tools for Employees communication
Assist to recommend strategies to motivate employees, develop and implement cultural related programs
Employees Growth
Assist to design and implement competency framework model and career pathing/job families
Assist to integrate and operationalize competency framework model into various HR functions
Assist to design and implement employee development programs, i.e. Mentoring, New Supervisors Program and monitor programs' effectiveness
Requirements:
Qualifications
Degree in HRM/Psychology/Management/Business Studies (CGPA 3.0)
Fundamental knowledge of overall HR functions
Facilitation skill (optional)
Aptitudes
Adaptable, Proactive nature, Good interpersonal & communication skill
Good analytical & conceptualization skill
Construction Engineer, Retail Network Expansion Group
Responsibilities:
Coordinate and monitor construction and facilities management, underground petroleum pipelines, motor fuel equipment of our retail service stations
Perform facilities and assets maintenance, surveillance, safe system and other related equipment to ensure the retail petrol station's smooth operations in delivering services and fuel products to customers
Oversee all maintenance of convenience store equipment & building, interior and exterior signage
Attend onsite to visually inspect and monitor work performance, job completion, environmental issues while observing government codes
Prepare and monitor functional plans and budgeting to ensure effective construction project costing
Manage timelines and prepare regular work progress and KPI reporting to management
Work closely with and provide support to retail acquisition team, sales support team and other functional teams
Requirements:
Degree in Mechanical, Civil or Electrical Engineering with outstanding academic results
Minimum 2 years' experience in construction engineering
Strong project management and communication skills
Possess meticulous attention to detail with sound analytical and problem solving skills
Willing to travel and to be based in Peninsular or East Malaysia
Business Planning Analyst
Responsibilities:
Validating operating expenditure investment proposals
Perform analysis of company cash flow and financial statements
Prepare short and long term economic and energy outlook, and scenario analysis which will be incorporated in the Business Planning process
Perform market analysis of the local and regional environment and its impact to the company's direction and performance
Perform presentations to management regarding business planning reporting
Monitor competitive, economic and legislative developments
Responsible to develop, maintain and report process and methodology of industry data collection
Prepare regular and periodic management reporting
Initiate special studies/projects that may impact the company's current and future operations
Requirements:
Degree in Accounting / Finance, Chemical Engineering, Economics or Mathematics
Outstanding academic results with sound mathematical skills
Experienced in analysis of Opex and business planning cycle
Experience in analysis of cash flow and financial statements
Possess strong communication and presentation skills
Flair for written and spoken English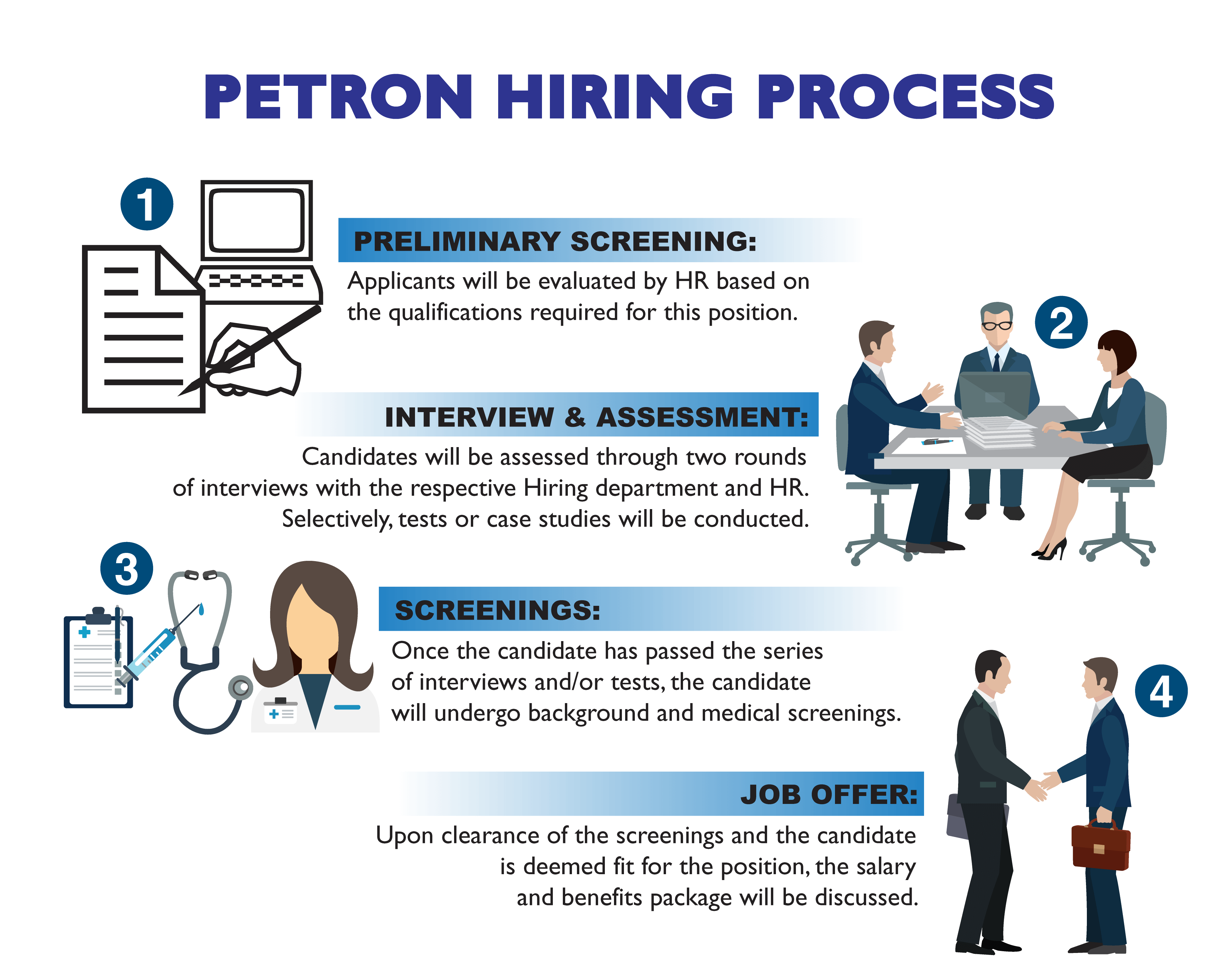 Interested? Please submit your resume to us at career@petron.com.my to secure an opportunity to grow with Petron.
For your enquiries, you may call us at +603-20828400 or +603-20828600
Please be aware that there have been numerous recruitment scams and fraudulent communications from organisations or individuals, purporting to act on behalf of Petron Malaysia and its subsidiaries in Malaysia, on false employment opportunities that have been circulating in emails, websites and printed materials.
Please note that all employment offers from Petron Malaysia and its subsidiaries in Malaysia are carried out officially and candidates are required to undergo a formal recruitment process. Petron Malaysia does not engage any recruiting or placement agencies that charge candidates an advance payment, fees or charges (e.g., placement fees, immigration processing fees, etc.) in the course of recruitment.
If you receive any communications that are doubtful in nature or request for personal and financial details, do not respond to the email as this may lead to cases of identity theft. We advise all job seekers who wish to join Petron in Malaysia to check for available positions that are advertised here in our official website or website of legitimate recruitment agencies and periodic advertisements in the newspapers.
Alternatively, you could direct your enquiry or interest of employment to our Human Resource Department at career@petron.com.my.