Be a part of Petron Malaysia
Our employees are our brand ambassadors and our most valued assets. As we continue to expand our business, we are seeking for fresh talents and high performing individuals who share our core values, who are dynamic and innovative, with the drive to make a difference and are fuelled to succeed.
Process Technician, Refinery
Roles & Responsibilities:
Monitor and control pressures, flows, temperatures and equipment related to Processing Unit & facilities at the Refinery, including the operation of :
Crude Section
Crude gas compression facilities
Crude light-ends facilities
Hydrofiner Facilities – Naphtha, Kerosene and Diesel reactors
Powerformer facility
Obtains necessary samples, performs analyses in laboratories to ensure correct specification rundowns
Recommend operational changes to correct off-spec rundowns and off-target process stream qualities
Ensure accurate record keeping and reporting, reporting any changes and concerns
Operates and house-keeps required equipment according to safety requirements
Coordinates with offsite technicians to ensure steady supply of feed stock and timely switching over of new feed tanks
Liaise closely with other work teams to ensure maximum efforts and controls on optimum plant operation, product yields, product quality, energy conservation and oil loss
Job Requirements:
Diploma / Polytechnic Certificate
Preferably 1-2 years' experience in related technical field
Minimum of 3 years' training in Process Operation
Good basic understanding of safety, health and environmental issues associated with plant operations
Ability to work safely at all times and to adhere strictly to all approved operating procedures
Good knowledge of alarm response management
Willing to work on shift cycle
Willing to be based in Port Dickson Refinery , Negeri Sembilan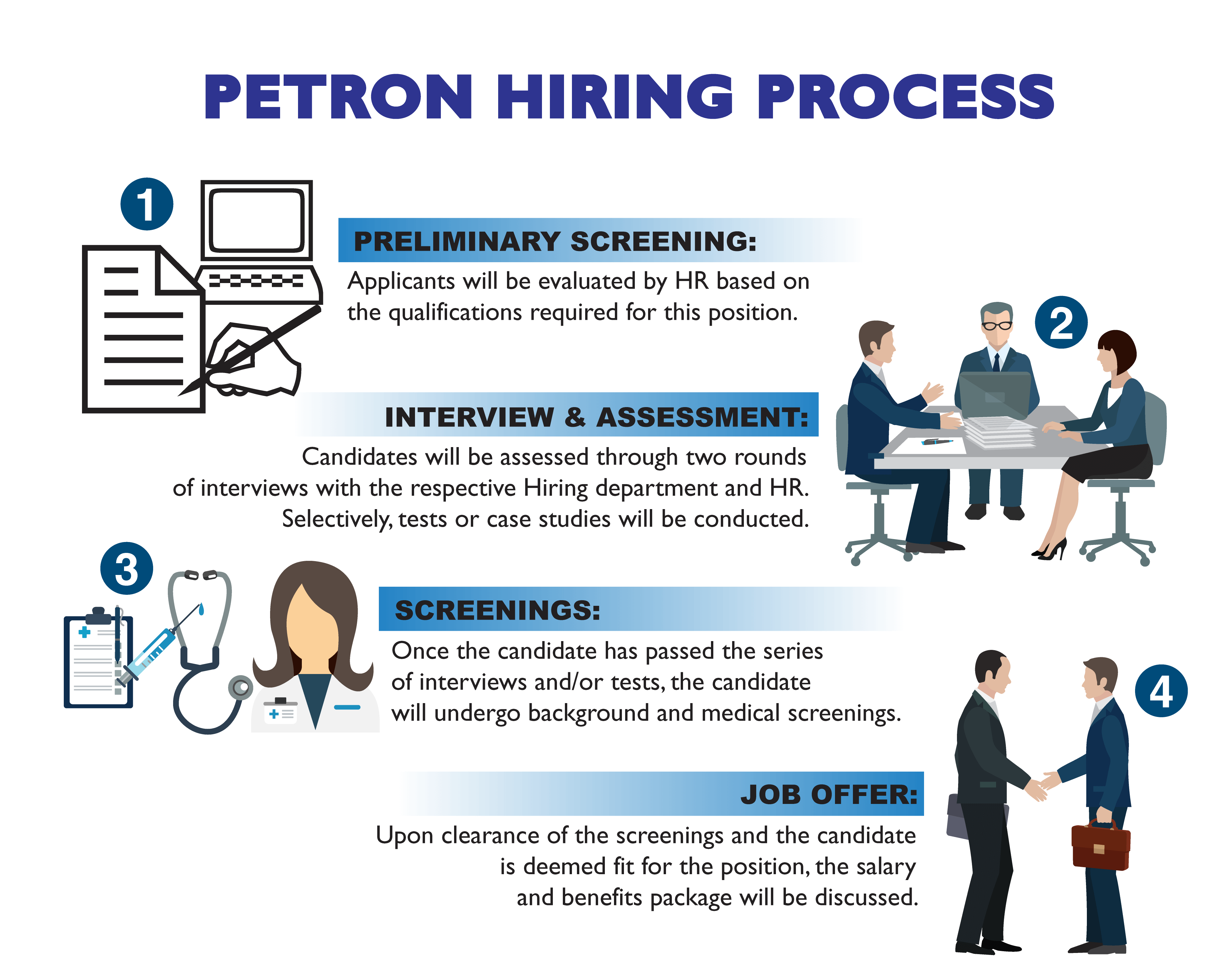 Interested? Please submit your resume to us at career@petron.com.my to secure an opportunity to grow with Petron.
For your enquiries, you may call us at +603-20828400 or +603-20828600
Please be aware that there have been numerous recruitment scams and fraudulent communications from organisations or individuals, purporting to act on behalf of Petron Malaysia and its subsidiaries in Malaysia, on false employment opportunities that have been circulating in emails, websites and printed materials.
Please note that all employment offers from Petron Malaysia and its subsidiaries in Malaysia are carried out officially and candidates are required to undergo a formal recruitment process. Petron Malaysia does not engage any recruiting or placement agencies that charge candidates an advance payment, fees or charges (e.g., placement fees, immigration processing fees, etc.) in the course of recruitment.
If you receive any communications that are doubtful in nature or request for personal and financial details, do not respond to the email as this may lead to cases of identity theft. We advise all job seekers who wish to join Petron in Malaysia to check for available positions that are advertised here in our official website or website of legitimate recruitment agencies and periodic advertisements in the newspapers.
Alternatively, you could direct your enquiry or interest of employment to our Human Resource Department at career@petron.com.my.