Be a part of Petron Malaysia
Our employees are our brand ambassadors and our most valued assets. As we continue to expand our business, we are seeking for fresh talents and high performing individuals who share our core values, who are dynamic and innovative, with the drive to make a difference and are fuelled to succeed.
Marine Supervisor, Refinery
Roles & Responsibilities:
Monitor and ensure on going compliance to all regulatory requirement /permit in respect of the jetty & SBM operations including mooring and pilotage services and towage in respect of vessel(s) berthing/unberthing at the jetty & SBM
To perform ship / shore safety checklist and together with loading master / jetty technician conduct pre cargo transfer conference and ship/jetty round check for any deficiencies.
Paper vetting of nominated tankers to ensure that they meet with Safety Guidelines, Port Requirements, Jetty & SBM limitation and acceptability to the Petron Terminal
Supervise a team of mooring crew and handles products estimated at 11 million barrels with more than 300 vessels per year
Provide expert advice to Petron Refinery on marine matters and during cargo transfer at jetty and Petron SBM
Perform as Marine Facilities Security Officer/ AMFSO as defined and act as deputy to Port Facility Security Officer for ISPS matters
Provide jetty technician, technician-on-duty and Shift Superintendent at refinery control room with technical and professional advice on marine-related activities and information
Participate in oil pollution incident, drills, exercise, response, investigation and report. Acts as Advisor to the Oil Spill Response Team when required
Maintaining and supervising, the implementation of the Marine Facility Security Plan, and monitoring, the continuing relevance and effectiveness of the Plan, including the undertaking of internal audits and any amendments to the Plan
To perform weekly inspection task on jetty condition and firefighting system and provide monthly report on jetty Safety Equipment and general Inspections
Enforcement of SSHE procedures in the port area and or by Petron
Requirements:
Must be holder of at least a Master's Certificate (Home Trade) or have worked as a pilot for at least 3 years' experience in a major seaport
Good planning, supervisory, teamwork and interpersonal skills. Ability to work independently and manage multiple activities and people
Possess good command of English
Willing to be based at Petron Port Dickson Refinery
Maintenance Technician, Refinery
Roles & Responsibilities:
Possessed good knowledge in mechanical related work eg. welding, pipe installation, fixed equipment, crane lifting, confined space, QA/QC
Familiar with Maintenance & Repair (M&R) and shutdown total scope of work
Working closely with the Maintenance and Construction organizations to drive alignment and foster an effective working relationship between the Business Team, the Mechanical Function and the Engineering organization
Jointly prepares with contractors or reviews Job Safety Analysis (JSA) prepared by contractors for all work to be performed prior to further review/sign-off by incumbent's supervisor
Signs & "own" the execution work as project/maintenance work permit recipient/work performer before contractors' sign/receive the work permit. Job includes conducting safety talk and filling up handover forms
Ensures the Work Permit procedures/requirements are fully followed / complied by contractors
Attend or review contractors' site Tool-Box-Talk for non-critical/lower risk work during routine rounds/visits and signs off the attendance record
Signs off all critical work checklists (e.g. crane lifting, OPE, etc.) required to be checked by Project/Maintenance Job Leader before allowing work to proceed
Observes all safety rules and regulations and ensure the contractors perform their work according to SOC (Safe-Operating-Committee)
Monitors and reports progress of site work. Detail daily report to be send to respective department
Monitors work quality of contractors and reports any non-compliance of quality standards. Adhere to the Job QA/QC & handover process
Requirements:
Diploma in Mechanical Engineering or equivalent
5 – 10 years' experience in Petrochemical industry with strong technical and analytical competency in fixed equipment
Experience in Pre-commissioning, Commissioning and Start-up of process unit is an advantage
Experience in project construction work, plant shutdown & turnaround is an advantage
Good planning, supervisory, teamwork and interpersonal skills. Ability to work independently and manage multiple activities and people
Possess good command of English
Willing to be based at Petron Port Dickson Refinery
Territory Manager, Commercial
 Roles & Responsibilities:
Manage and grow a portfolio of Commercial Business accounts, specializing in either Industrial Fuels / Liquefied Petroleum Gas (LPG) / Lubricants
Drive marketing programs to achieve planned volume, revenue, and margin growth
Actively keep a pulse on market and competitor activities and recommend strategic plans to maximize sales and profitability
Develop and achieve high customer & dealer satisfaction through value-added services and customer relationship management
Build and maintain strong customer relationship with key resellers, with clear understanding of integrated business economics and logistics to further enhance effectiveness
Work closely with business support, supply chain, distribution, and governing bodies
Identify and secure new business opportunities
Requirements:
Degree in Engineering / Business / Economics
Preferably 3 years' experience in industrial fuels / LPG / lubricant sales or sales related field
Strong interpersonal, negotiation and analytical skills
Fresh Graduates with outstanding academic results are also encouraged to apply
Willing to travel and possess own transport
Willing to be based throughout Peninsula Malaysia
LPG Business Analyst, Commercial
 Roles & Responsibilities:
Evaluate and monitor performance of L&S business division to meet and manage all sales & planning activities based on overall company objectives
Work closely with managers, team members and lubes distributors to develop long and medium-term strategies as well as medium and short-term plans and programs
Analyze and optimize performance of distributors and supply chain
Monitor effectiveness of processes, programs and investments
Analyze and propose changes to the business model and processes to continually achieve profit, volume and margin plans
To support special projects, including export sales
Requirements:
Degree in Engineering / Science / Business Administration or Economics with outstanding result
Preferably 2 years' technical experience in Sales/Marketing or planning Investment analysis
Understand business drivers with ability to interpret data and provide conclusions
Good oral and written communication skills, with ability to conduct business presentations
Good interpersonal and people management skills for both lateral and upward interfaces in the company as well as interfaces with customers and external parties
Fresh Graduates with outstanding academic results are also encouraged to apply
Technical Service Advisor, Commercial
Roles & Responsibilities:
Develop and manage Fuels and Lubricants/Specialties product quality management systems and processes to ensure product quality integrity and compliance to regulatory standards and requirements. Fuels products include LPG, MOGAS, Jet A-1, kerosene, diesel, biodiesel and residual fuels.
Provide technical resource and advisory on product quality matters and issue resolution to support the various business teams on fuel related technical issues. Such issues include handling industrial customer complaints, product crossovers at Retail fuel service stations, quality issues related to marine imports as well as technical evaluation of new blend components for fuels by Refinery
Implement and evaluate technical programs for Sales teams in line with business plans and marketing strategies
Advise Sales team and Distributors on technical issues, product applications, equipment performance, engineering activities and industry segment trends
Develop training material and conduct training for Lubes & Specialties team, Distributors sales staff as well as internal employees from various departments on product and technical knowledge
Conduct product quality assessments at various terminal locations and refinery
Work closely with Sales teams, business support, supply chain, distribution, refinery as well as external suppliers, manufacturers and governing bodies
Job Requirements:
Degree in Engineering
Preferably 3 years' technical experience in chemicals or automotive engineering
Basic knowledge on manufacturing of hydrocarbon fuels and various applications of fuels
Strong analytical, resourcing and interpersonal skills
Fresh Graduates with outstanding academic results are also encouraged to apply
Willing to travel and possess own transport
Sales Planning Analyst, Retail
Roles & Responsibilities:
Manages the development of, reviews and endorses for approval Retail and Commercial Sales medium-term and long-range strategies and directions as per Company objectives (Business Plan)
Provides Retail and Commercial Sales management with analytics reports on financial and sales performance through monthly reporting. KPI reviews as well as weekly highlights
Conduct and perform special research commissioned by management which includes evaluation of the current market industry trends and developments, review of alternatives and recommendation
Develop the Retail Demand Forecast for use of Supply and Crude Planning
Consolidation of respective Retail and Commercial business performance and evaluating it against Plan
Liaise with various functions within the organization
Requirements:
Degree in Statistics, Economics, Engineering, Finance
Minimum 3 years' related experience
Strong analytical as well as interpersonal skills
Good communication and presentation skills
Data Analytics & Consumer Insights Advisor, Marketing
Roles & Responsibilities:
Drive organizational data analytics roadmap through system and process improvements
Apply advanced analytical and modeling method (multivariate statistics, predictive modelling, regression models) to improve customer retention, engagement, and conversion
Translate data analytics and research into actionable consumer insights to guide marketing and business strategy with clearly defined business success metrics
Propose experimental designs to optimize campaigns across marketing channels to increase margin and profitability
Provide comprehensive analysis of funnel conversion, perform ad-hoc deep-dive on user behavior, and visualize the findings in dashboards
Manage dashboarding across marketing campaigns to monitor effectiveness of campaigns and analyze performance by combining with media and consumer information
Prepare regular internal reporting to communicate campaign and experiment results and make recommendations to stakeholders
Develop the annual market research plan and ensure effectiveness of budget to support business' needs
Derive consumer insights through the integration of internal and external data sources including market sensing, brand health, campaign effectiveness and customer segmentation
Passionate about new technologies and developments in research, media, retail, consumer and digital
Job Requirements:
Degree in Statistics or Data analytics
Minimum 5 years in statistical analysis and experimental design
Experience with data visualization tools in building reports and dashboards
Proven marketing capability, agency and budget management
Strong analytical, organizational and planning skills
Ability to communicate insights verbally, visually, and written
Demonstrated ability to manage internal and external relationships.
Self-motivated and ability to work with limited supervision
Proven ability to function effectively in a team environment MS Office applications Word, Excel, PowerPoint
Digital & Social Media Advisor, Marketing
Responsibilities:
Manage the Company's digital marketing and social media platforms, programs and activations.
Develop annual communication plans to support the Company's value proposition levers.
Drive campaign effectiveness, KPIs and continuous improvement initiatives.
Monitor program execution and present milestone achievements.
Stay abreast of market developments and innovate the Company's digital and social media offering.
Build and maintain strong relationships with key stakeholders, partners and agencies.
Execute controls per Company guidelines and procedures.
Requirements:
Degree in Marketing / Digital Marketing or Professional Marketing Qualification.
Minimum 3 years' experience in marketing media platform management and performance analysis.
Possess strong communication, coordination and presentation skills.
Flair for written and spoken English
Real Estate Specialist, Real Estate
Roles & Responsibilities:
Engage third party valuer for property valuation on potential petrol service station sites
Negotiate for optimum lease rental and purchase prices
Prepare and follow ­through agreement from drafting to signing
Develop and maintain good relationships with landowners and relevant councils; assist in resolving any land permitting issues
Work closely with the retail acquisition team, sales support team on economic viability and construction team on land permits
Liaise with controllers on land amortization
Initiative to lead projects as and when required
 Requirements:
Degree in Property Development / Real Estate Management
Minimum 5 years' working experience in real estate property
Strong in communication and negotiation skills
Energetic team player with positive attitude
Proficient in Microsoft applications
Inventory Accounting Analyst, Finance
Responsibilities:
Perform timely controlling activities to verify daily transactions related to purchase of crude, products and other inventory movements, and monthly valuation of cost of sales and ending inventories
Ensure accuracy and completeness of inventory movements, reasonableness of cost of sales, and inventory balance at month end
Performs controlling activities throughout the month to validate posting of purchases, gain loss, other costs of sales and own inventory movement by Business lines and monitor their compliance of Enhanced Procure-to-pay (EPTP) guideline
Populates the TM1 FIFO Valuation Input
Prepares monthly company's Material Balance movement working
Runs monthly company's production and purchase cost allocation in TM1 and performs analytical review on the cost of sales and inventory FIFO reasonableness
Prepares and parks monthly journal entries
Runs and analyzes company's finished products inventory gain loss monthly
Prepares various month-end, quarter-end and year-end reports that relate to respective company's affiliates and consolidated purchase and inventory sourcing, layering and costing, cost of sales, tolling and crude inventory gain loss for internal reporting within Controllers, to Business lines and Management as well as external reporting to Government agencies
Maintains material master including creation of new materials, store locations etc
Assesses product inventory impairment at year end
Participates in year-end stock count
Coordinates with Financial Accounting team for audit related matters in relation to inventories and cost of sales.
Performs any ad-hoc tasks
Requirements:
Degree in Accounting / Finance
ICAEW/CPA/ACCA or any other professional accountancy certificate is an added advantage
Member of Malaysian Institute of Accountants or the Association of Chartered Certified Accountants or Certified Public Accountant (ACCA, CPA, MICPA, others)
Excellent interpersonal and presentation skills
Experience in finance, auditing and reasonable exposure in operations
Proficiency in SAP application is an added advantage
Credit Analyst, Finance
Responsibilities:
Evaluate prospective and existing customers to assess credit risks, paying habits and capacity to pay with the objective of controlling exposure while providing maximum corporate returns
Conduct thorough analysis of financial statements and assessment of credit requests, including new requests, changed requests, refinancing and annual due diligence
Provide recommendations tied to analysis and assessment of credit risk
Present analysis, findings, and recommendations to managers
Keep up to date with the company's lending protocols
Reconcile credit files and identify discrepancies and variances
Develop and prepare spreadsheets and models to support analysis of new and existing credit applications
Requirements:
Degree in Business Administration (Finance) or Accounting
Preferably 1-3 years' experience in credit or financial analysis, experience in Banking institution (Credit management) is an added advantage
Knowledge in SAP sales and distribution and credit management functionalities
Strong analytical and interpersonal skills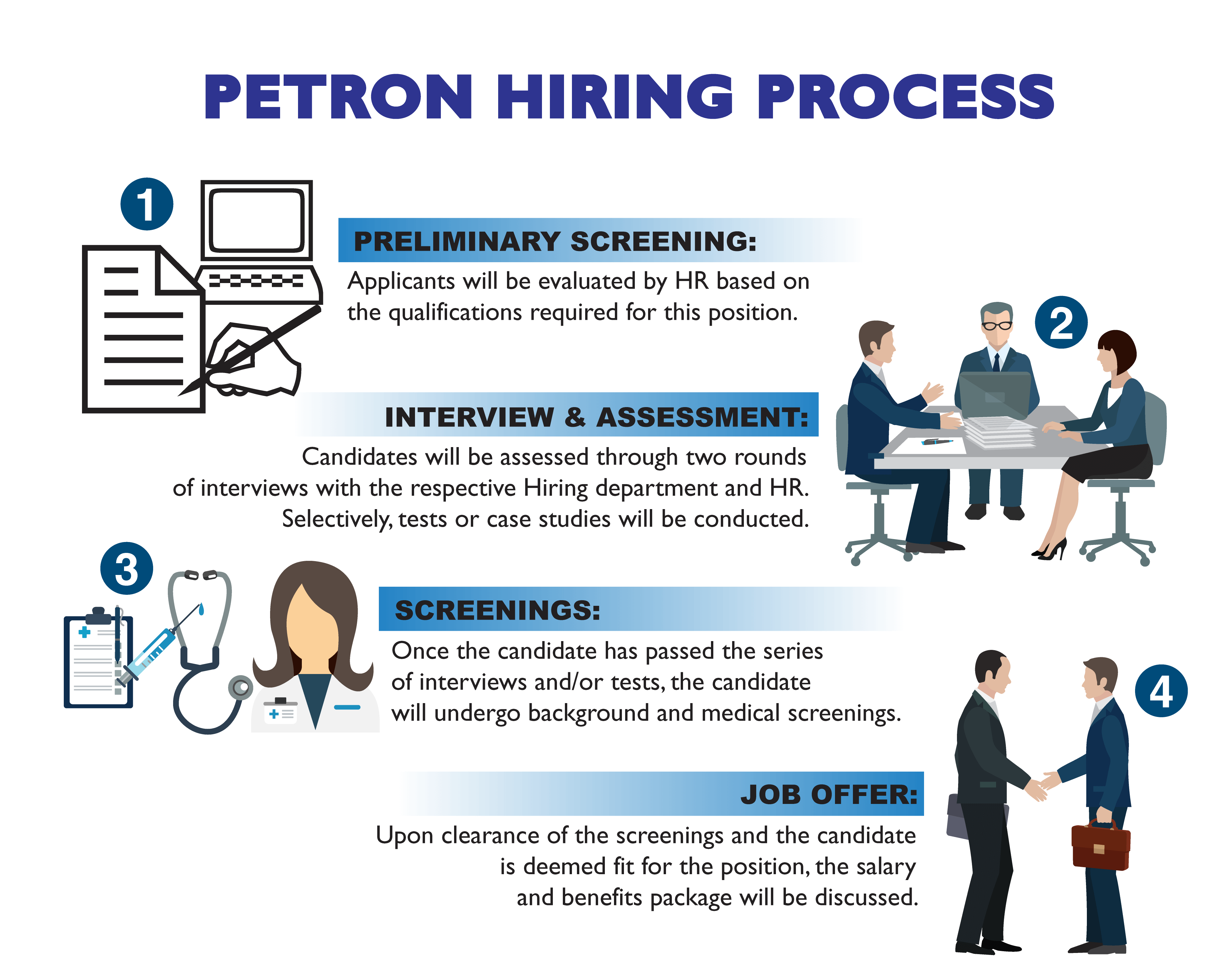 Interested? Please submit your resume to us at career@petron.com.my to secure an opportunity to grow with Petron.
For your enquiries, you may call us at +603-20828400 or +603-20828600
Please be aware that there have been numerous recruitment scams and fraudulent communications from organisations or individuals, purporting to act on behalf of Petron Malaysia and its subsidiaries in Malaysia, on false employment opportunities that have been circulating in emails, websites and printed materials.
Please note that all employment offers from Petron Malaysia and its subsidiaries in Malaysia are carried out officially and candidates are required to undergo a formal recruitment process. Petron Malaysia does not engage any recruiting or placement agencies that charge candidates an advance payment, fees or charges (e.g., placement fees, immigration processing fees, etc.) in the course of recruitment.
If you receive any communications that are doubtful in nature or request for personal and financial details, do not respond to the email as this may lead to cases of identity theft. We advise all job seekers who wish to join Petron in Malaysia to check for available positions that are advertised here in our official website or website of legitimate recruitment agencies and periodic advertisements in the newspapers.
Alternatively, you could direct your enquiry or interest of employment to our Human Resource Department at career@petron.com.my.